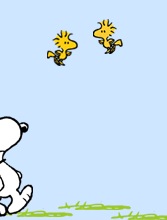 Success!
The DCSS Board of Education voted to approve a motion by Mr. McChesney to remove several schools from the T-Mobile cell tower proposal. The schools he listed were Medlock, Brockett and Meadowview. When asked for a reason, he replied that he believed in allowing people to decide on what they want in their neighborhoods
(paraphrased)
. Here is Mr. McChesney making the motion:
Some board members objected to the motion, stating that they had heard that individuals in those same areas wanted the proposal to be approved. Ms. Edler tried to remove all schools from the proposal, but this motion was defeated.
Ms. Jester addressed Mr. Donahue (DCSS, Executive Director, Plant Services), who was presenting the proposal, to say she was disappointed that the vote was taking place when they had had so little time to review the contracts financial details, which she had hoped would be posted online. She also said she favored an opt-in approach so that schools could choose to join the proposal, vs. an automatic inclusion with the option to opt out.
A rather useless photo showing an almost-unanimous vote to remove
the three schools from the proposal. Ms. Edler voted against as she was
trying to propose another motion to eliminate all schools from the proposal list,
effectively rejecting the proposal in its totality.
Following a vote, Medlock, Brockett and Meadowview are no longer being considered as cell tower sites.
Had the proposal been approved, that would have signaled an agreement from DCSS to proceed with cell tower construction. T-Mobile would have had 6 months to sort out the legal side (zoning, permits), and a 6 month grace period to complete said paperwork. At that point, if legalities had not been handled, the contract would have been void.
A big thank you to the Board of Education for listening to its citizens. And a big thank you also to the five MANA members who stood up to address the BoE.
We look forward to collaborating with DCSS soon to discuss lease options for Medlock Elementary.
Cute AND Feisty! Go MANA!


MANA VP Pat Camp addressing the news for the second time today...
this time to say how important it is for citizens to follow up with
their elected officials and not give in to cynicism.
The
Dekalb County School Watch blog
has detailed notes of the meeting; scroll down to the updated section of the post.